Oral Instruction
Cody Cummings has more guests in his latest scene. The guys took turns on blowing Cody's dick and then getting their asses hammered by the ripped jock. The younger guys got an important lesson about oral sex, a lesson they aren't going to forget too soon. The guys were some of his older students that didn't mind doing the extra work for a bigger grade. But let's face it wasn't all work, the guys also enjoyed their time with Cody. It was the best way to spend their time after classes and they made it into a daily thing. Of course, they had to keep it between closed doors because their deal isn't an ordinary one or an accepted one.
The rookies couldn't wait to get underneath Cody and take his hard dick up their asses. While the youngsters were busy blowing his dick Cody was teaching them how to do things right. He had a dildo in his hands and explained to the in detail what he likes. CodyCummings had a blast and so did his pal as the two guys were doing their best to please them. You got a lot to check out in this one and you will love every second of it. You can check it all in the gallery below and make sure you return for more updates featuring your favorite jock. See you guys tomorrow!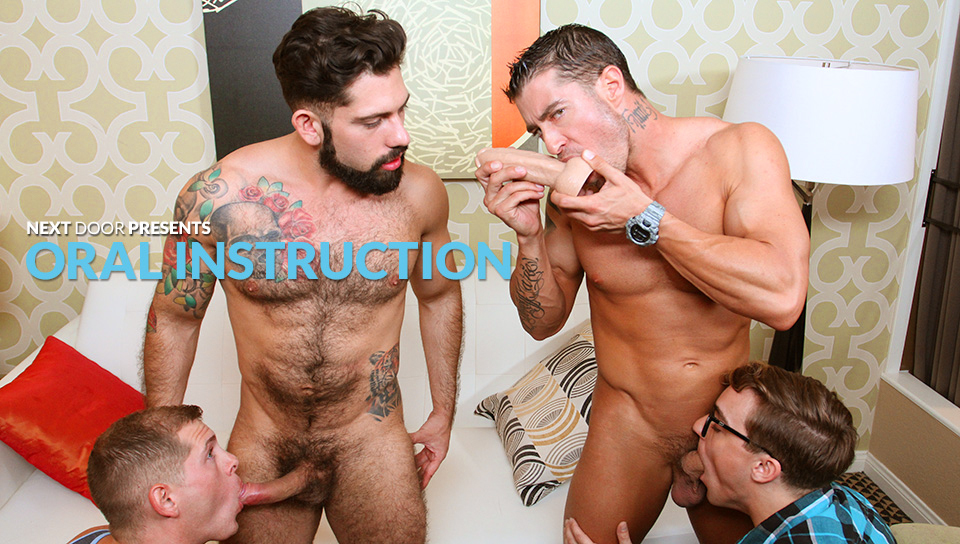 Check out these guys getting their dicks sucked off!