The Erect Director
Your favorite guy, Cody Cummings is back but this time he has to parts. You got used to seeing Cody fucking guys but this time you get to know Cummings the director as well. He wanted to get some really cool pov frames so he had to shoot them himself. The hot director made sure everyone was in their place and then started rolling. The erect director got some amazing frames with his two friends taking turns on sucking off his dick and then bang one another's ass while he was recording everything. Don't worry he joined to fun also and didn't skip his turn to drilled his friend's ass when it was his turn. He had a blast fucking and shooting and you can see that in the scene below!
So what you are going to get in this video are actual pov scene shoot by your truly. He was all over the place catching all the action on camera just for you guys. If you think you've seen it all wait until you get a look at this one. It's like you were actually there with these three hunks as they were busy, jerking off, sucking dick and banging their asses. The things we saw here are surreal so better check them out entirely and we'll see you guys next time with more hot updates. Cody has a few more surprises prepared for you guys so don't forget to return for more tomorrow!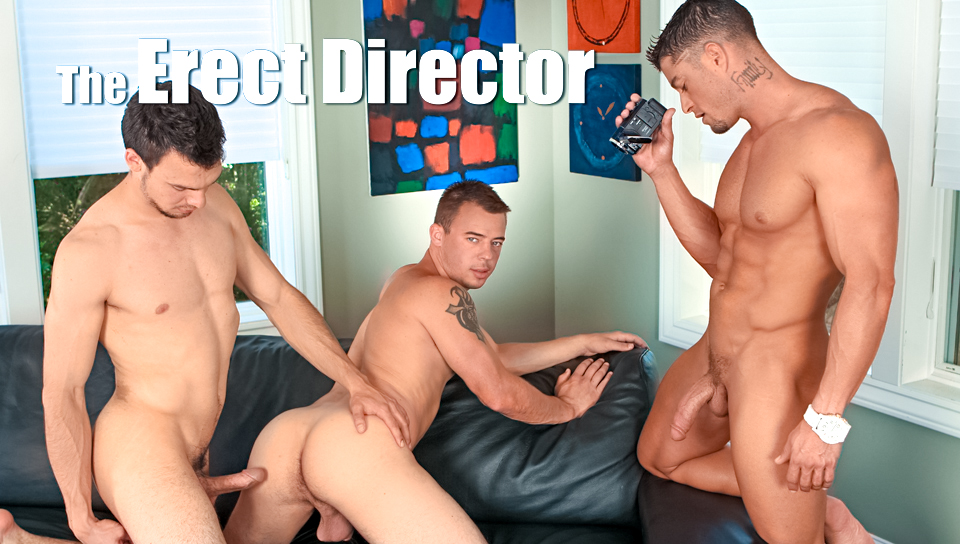 See hot Cody taking turns on slamming two fine asses!